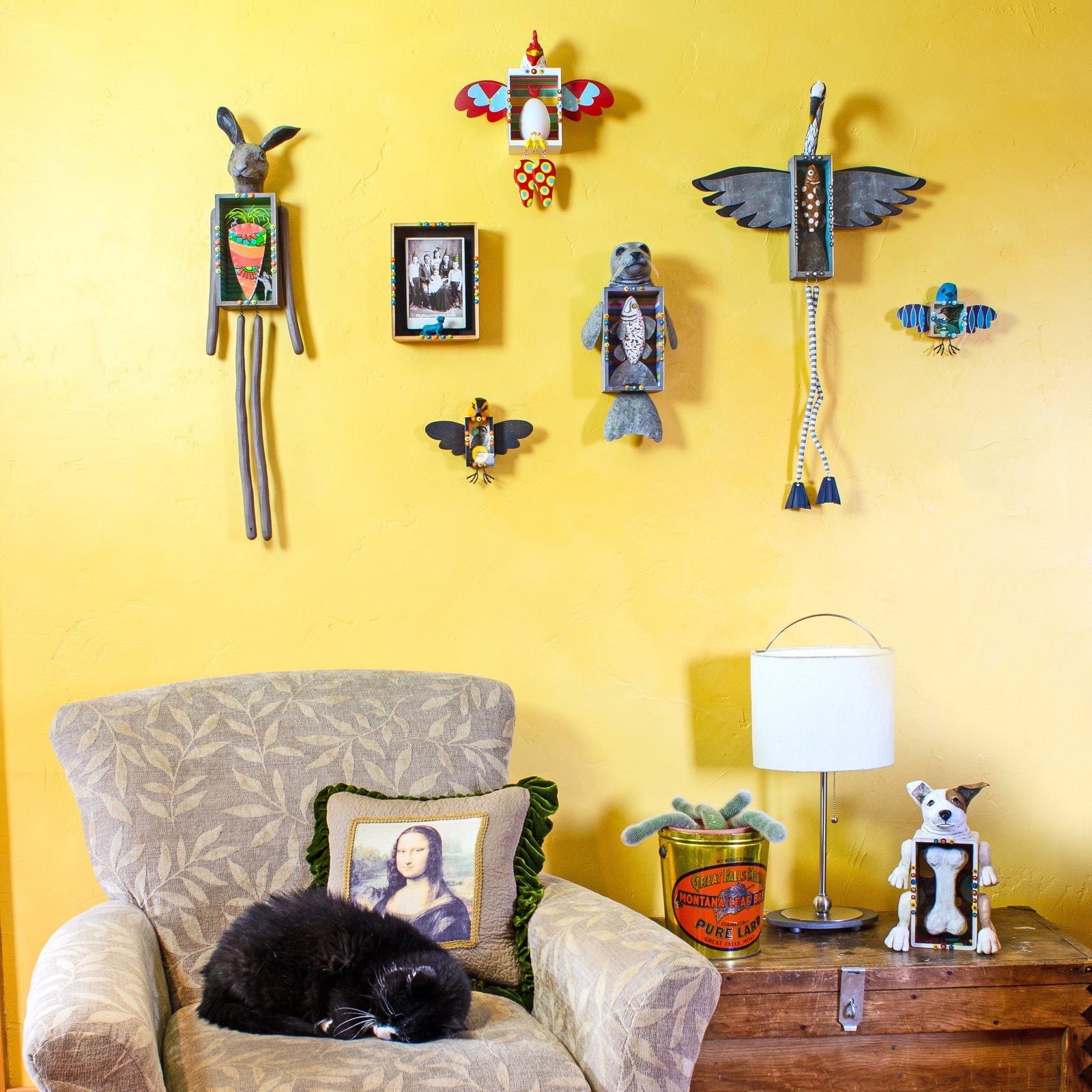 Through the act of discovery and kismet, Vicki Fish embraces found objects in her art. Whether combing through junk stores or scavenging along the coastline, she collects the bits and pieces she later incorporates into her assembled sculptures and paintings. Her work speaks to ancestral folklore, personification, and our individual relationships to nature. Exploring universal themes through the use of boxes allows her to develop ideas reflecting on the intimacy of personal treasures, keepsakes and those talismans we return to throughout our lives.
Birds and Beasts
Within the bodies of these creatures resides the "inner" characteristics of beloved pets and wild animals, including those from our shared fictional history. Playful yet meaningful each unique piece speaks to our relationship with the natural world.
Collage and Assemblage
These richly devised narratives use visual hooks on which to hang memories. Like sitting at the knee of the family storyteller, incorporating both truth and myth, these assemblages evoke a jaunty nostalgia.
Encaustics
Fine art paintings created with pigment, wax and found objects layered to speak to the depth of our shared human experiences and reflect on the enigmas of relationships and nature.
Custom Work
Love a "Bird or Beast" but not the insides of the piece for sale? Want to include your family photo in a "Family" collage? I can work with you on colors, images and stories to personalize your piece or create something totally new to suit your fancy! Please contact me for info.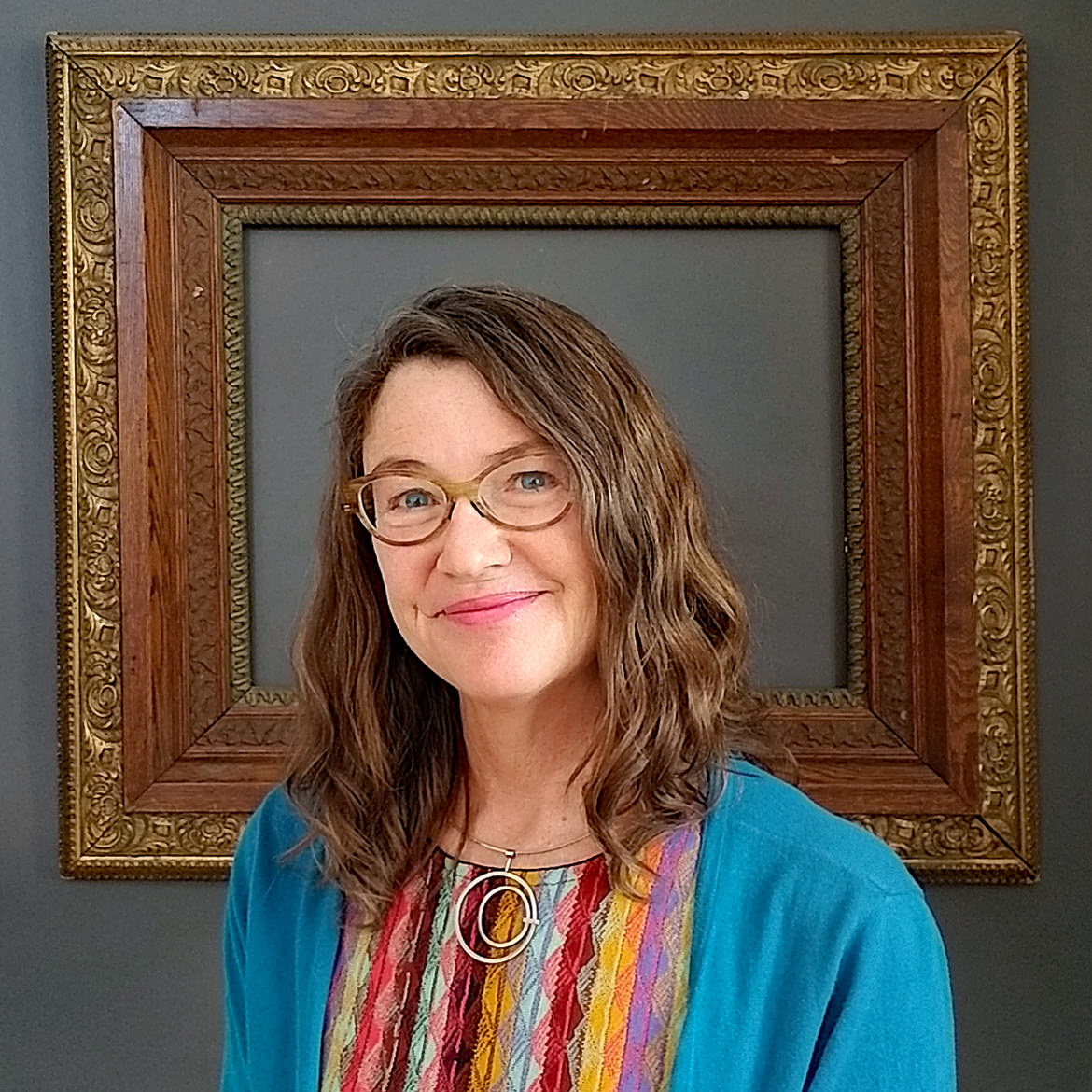 Vicki's mixed media constructions offer narratives on the human condition, often incorporating humor and word play. Influenced by everything from myths to personal journeys, her work reflects the pure Americana of life. Working in her Bozeman, Montana studio, she approaches her art with the mid-western work ethic of her Ohio upbringing. Her studio shelves, crammed with old sepia photographs, jars of plastic animals, game pieces, and stacks of boxes, become the palette for her art. Her workbench reflects her former life as a carpenter, with wood creatures in various phases of finish.
She exhibits throughout the country traveling to art festivals where she is fascinated and inspired by the people and places she encounters.
When she's not in her studio or showing her work on the road, you can find her in the mountains of Montana or the wilderness of Alaska's Emerald Isle where witnessing the antics of abundant wildlife in a pristine setting is an everyday delight and a constant source of inspiration, joy and rejuvenation.